REVIEWS I've been lucky enough to work with awesome folks like you. See what they've said!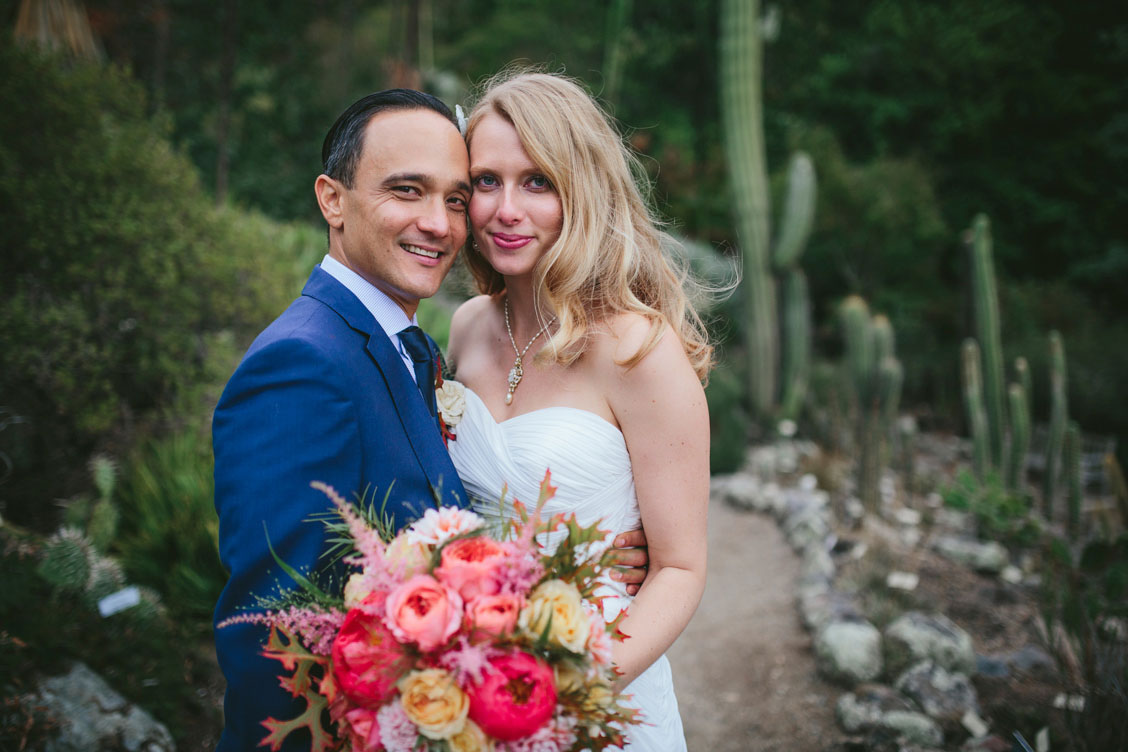 Katharina + Marwan
Becca shot our wedding in October 2016. She did an incredible job. She is hard working, professional, creative, and so warm and easy to work with. I cannot recommend her more highly for all your photography needs. My husband and I felt so comfortable in her presence and she was able to capture so many amazing moments from this special day.
It ended up raining on the day of our wedding, but Becca took full advantage and was able to create the most amazing moody atmosphere in her photos. She also worked with very difficult lighting in our reception venue, which was quite dark. The quality of her pictures is amazing. She made it an incredible day for us and I couldn't be more pleased with how everything turned out. Thank you so much, Becca!!  ~ Katharina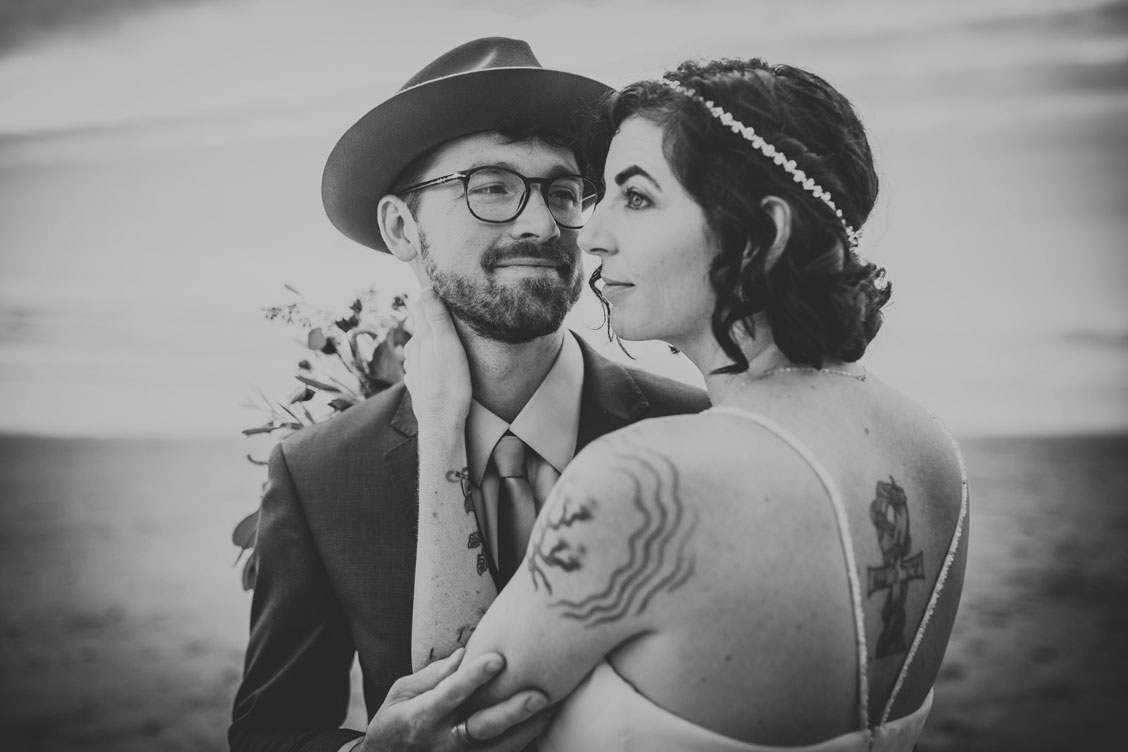 Megan + Tony
Becca shot our wedding about a month ago, and it was an absolute pleasure working with her; the whole process from early communications via email and phone calls, to the wedding day.  She worked with us the day before the wedding to even strategize how to get the best sun light on our faces for the big day.  Our couples photo shoot was smooth and had an organic flow; Becca gave good direction but also gave us space to feel how important that day really was.
After we got the photos back, thats when it really hit how good she actually is.  So much magic captured, my friends and family are raving about the pictures.  Thanks so much for everything! ~ Tony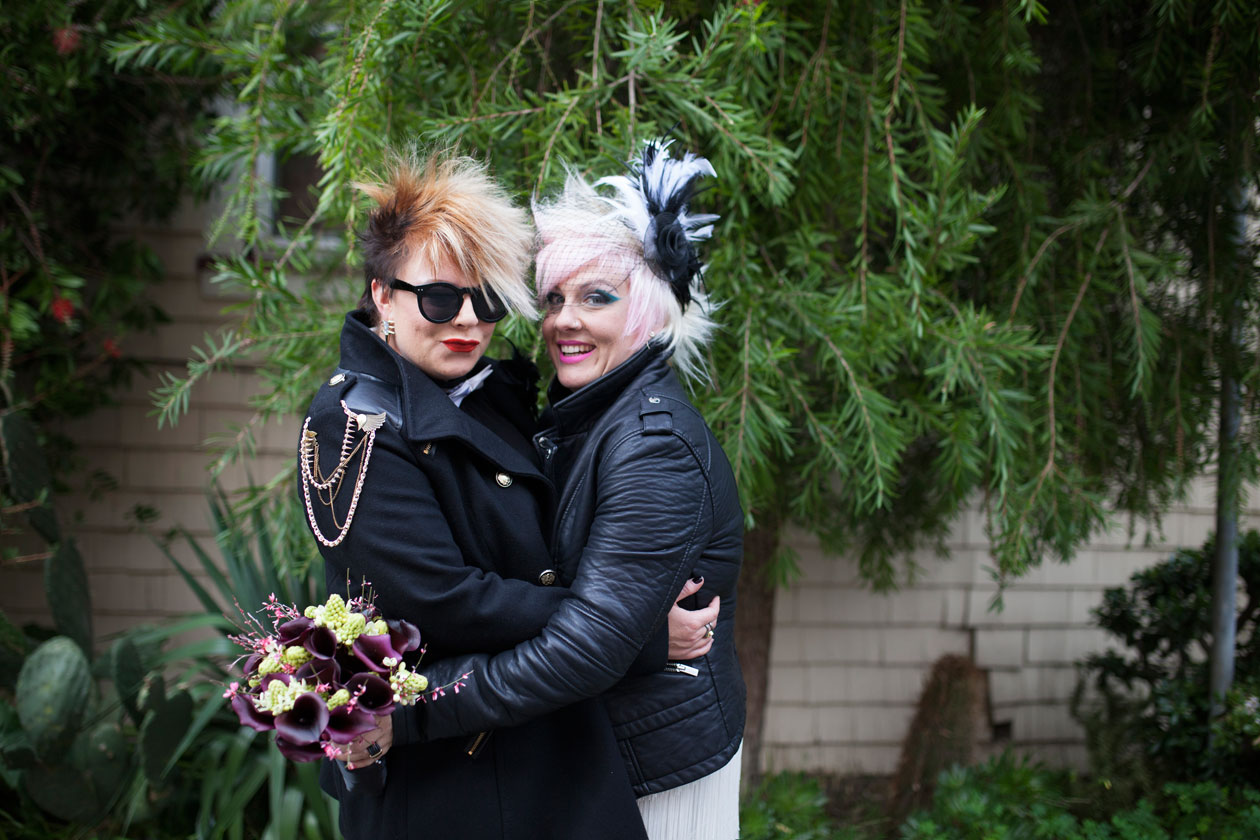 Amaris + CK
There really aren't words to thank Becca Henry enough for the fabulous-ness that was our wedding. Becca was a pro from beginning to end- an absolute game changer. She was edgy, fun and upbeat throughout the entire even!  In all honesty,I chose Becca because I thought her work was beautiful and gritty, really capturing the essence of what she was shooting. What I didn't expect was that who she is as a human being would end up being a damn lifesaver!! We are a queer couple and it was really important to us to feel comfortable with our photographer. Neither of us are particularly adept at being photographed , we were anxious, and it all felt a  bit surreal.When we were like headless chickens, clucking around,not knowing what to do, Becca was warm, calm and directive.
The wedding itself was pretty non-traditional, and we really  didn't want any of the standard poised shots. Her pics were creative, and she even scouted locations for cool shots in advance! She was fabulous at time management- keeping us on schedule to hit the right light/place/time. She had amazing ideas and was like a little ball of energy manipulating herself in the positions to pull them off! She was timely with responses and all the business side of things.
Cheers Becca! You freaking rock.  ~ C.K.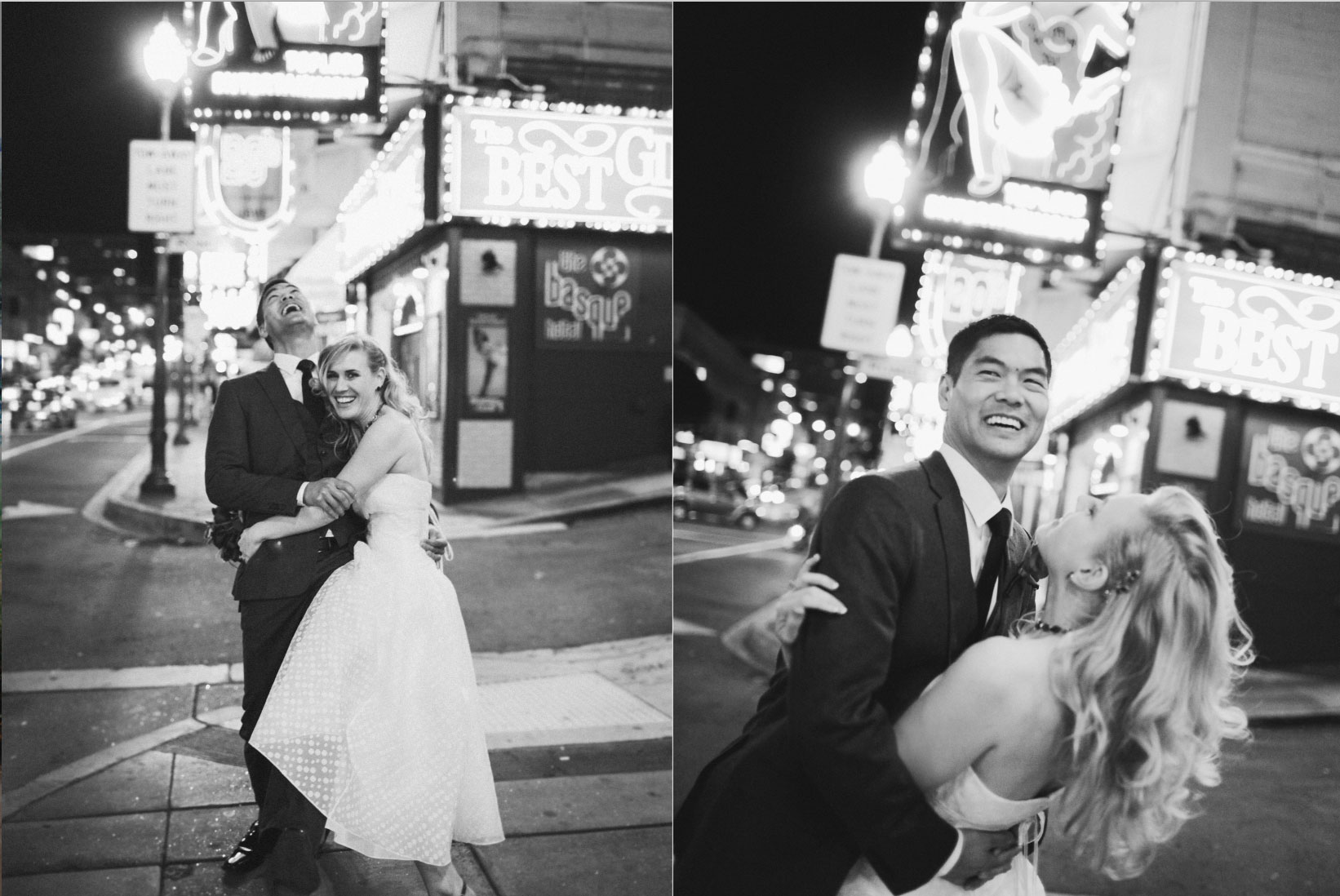 Kristan + Tim
I can't say enough about Becca.  She is an amazing photographer and super great to work with.  Becca photographed my wedding and I am so thrilled at how the pictures  and album turned out.  Becca is easy going, super energetic and has an eye for style.
She meant with me several times before the wedding to get an understanding of what I was looking for and to plan out the logistics.  She was full of ideas and had great locations in mind that would be ideal for what I was looking for.  Day of she did not disappoint, full of energy, knew exactly what needed to get done and had the timing and logistics down.  I could not have been happier.
After the wedding we meant for several consultations for the wedding album.  Becca's artistic style and work are so amazing I let her put together the album and I have to say it is a great album.  Everytime I look at it I can't help but smile…love, love, love her work.
I have asked Becca to do several other shoots for me and all of them have a been great.  I 100% recommend Becca for any occasion you need a photographer for.  She is great and girl has style. ~ Kristan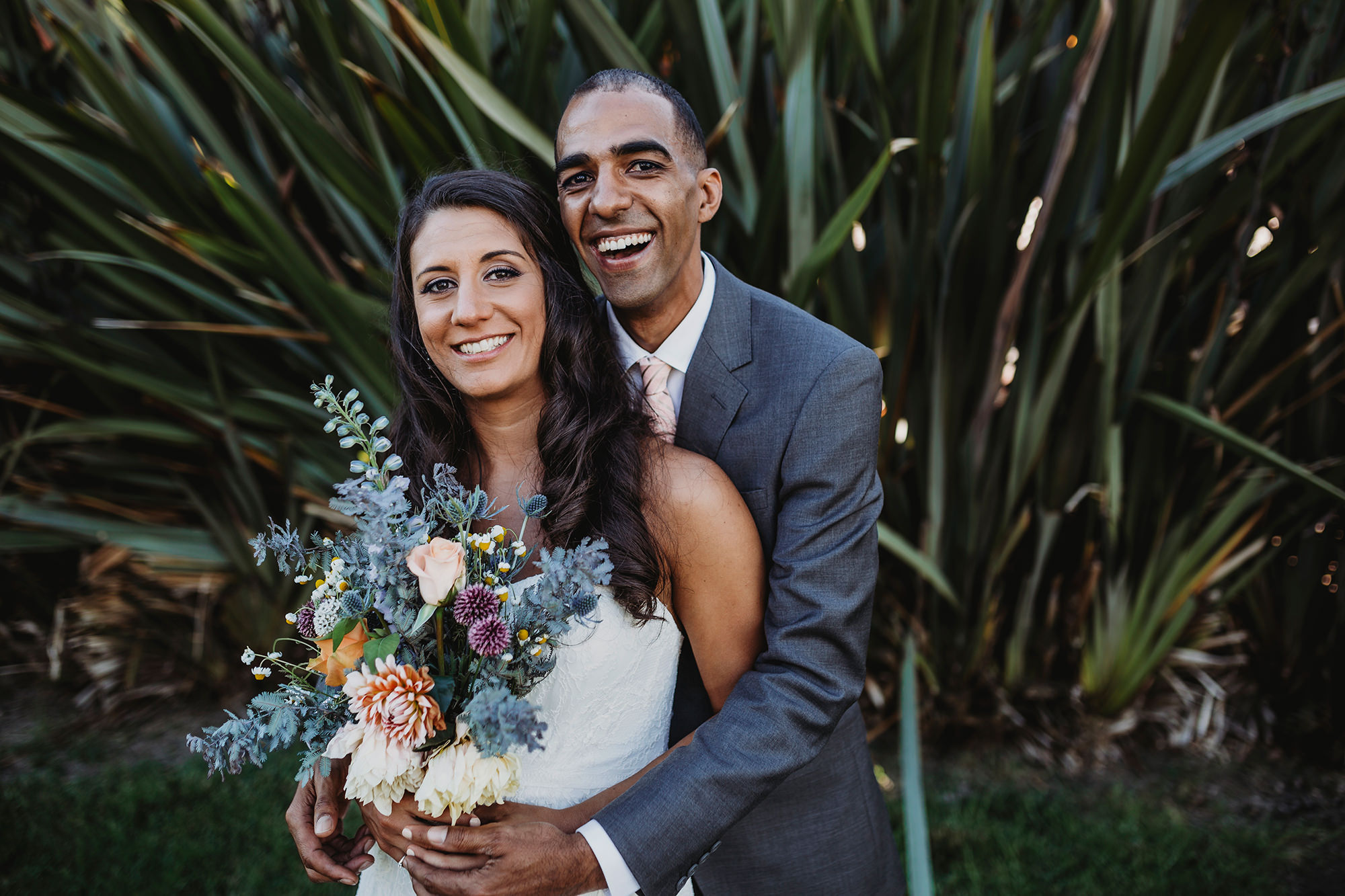 Allison + Drew
Becca is an absolute dream come true. Not only does she deliver some of the most amazing photos you could ask for, but she also is just a joy to have around. We found Becca when she photographed a friend's wedding. We saw their photos afterward, and we knew we wanted her to photograph ours, too! During our engagement session, we were unbelievably awkward in front of the camera at first, but Becca made us feel at ease immediately. By the end, she had captured multiple shots that were creative, unique, and absolutely stunning. On our wedding day, Becca again made us look better than we ever had before. We didn't care much about staged photos (although Becca did a beautiful job with those, too!); what we really wanted was to capture the atmosphere of the event and the personalities of all our incredible guests. Becca did exactly that! Among our friends and family, she is now known as, "the photographer who makes everybody look good." She is an absolute gem! She is creative, talented, fun, and relaxed. I will absolutely hire her again, and I recommend you do, too. ~ Allison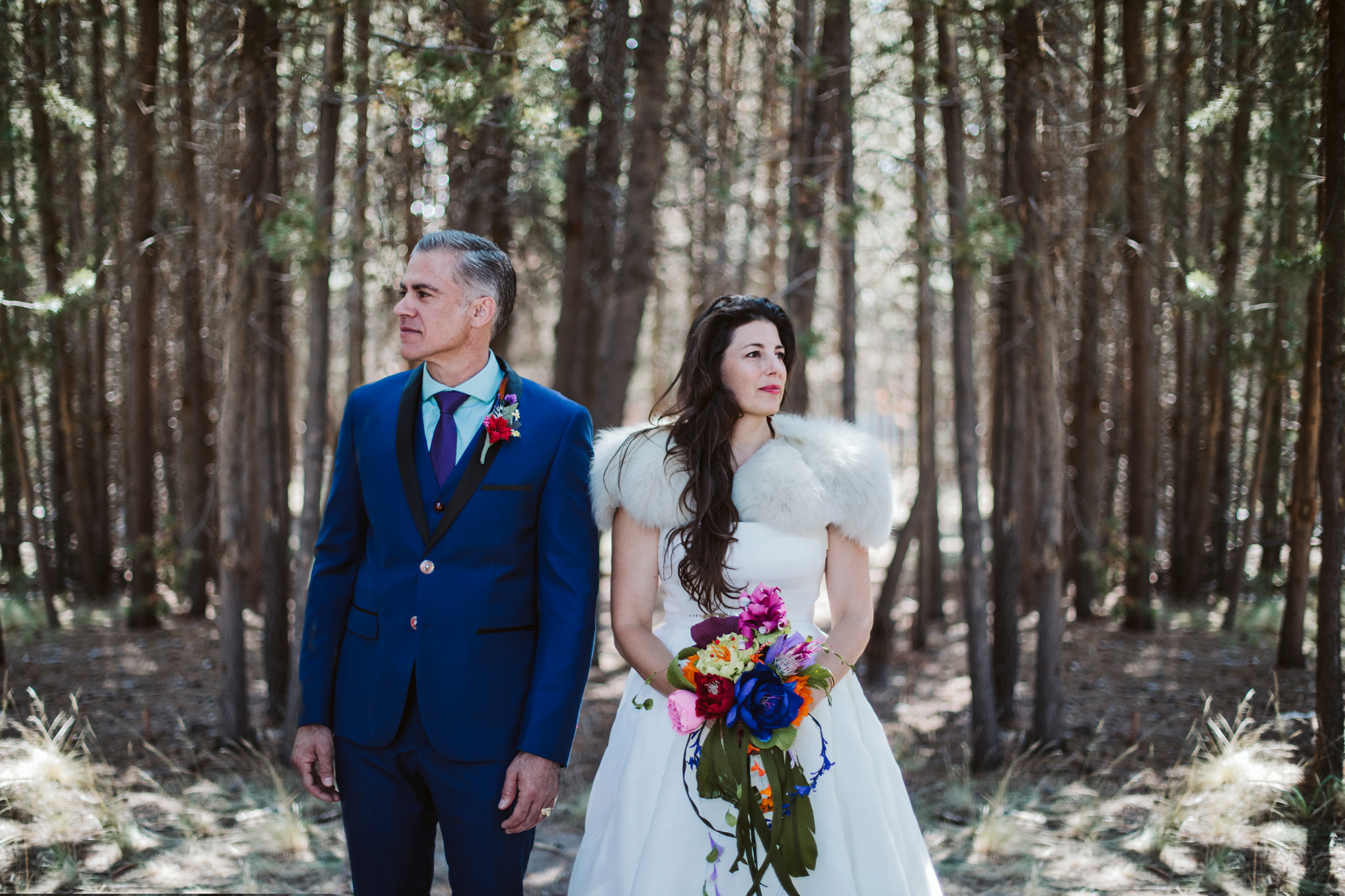 Lisa + Ron
For us photos were a top priority. We realized that, for us, photos will be the only physical part of our wedding that will remain after the ceremony and celebration , after the years pass and after the memory fades. We were clear that our photos had to be EXCELLENT in style, quality and essence! From day one of our inquiry Becca was professional, timely, generous with her knowledge, intentional in task and worked with deep love . She has clearly put in the time to become skilled at her craft and capturing real, genuine moments & emotion. She moved around the event with a quite grace, capturing so many magical moments. We were deeply moved reviewing our photos, OUR GUESTS LOVED HER and it showed in the photos. The day of our wedding I was "elevated" but she was calm, organized and knew exactly what we wanted and had a plan in place. WE COULD NOT BE HAPPIER WITH OUR PHOTOS!! ~ Lisa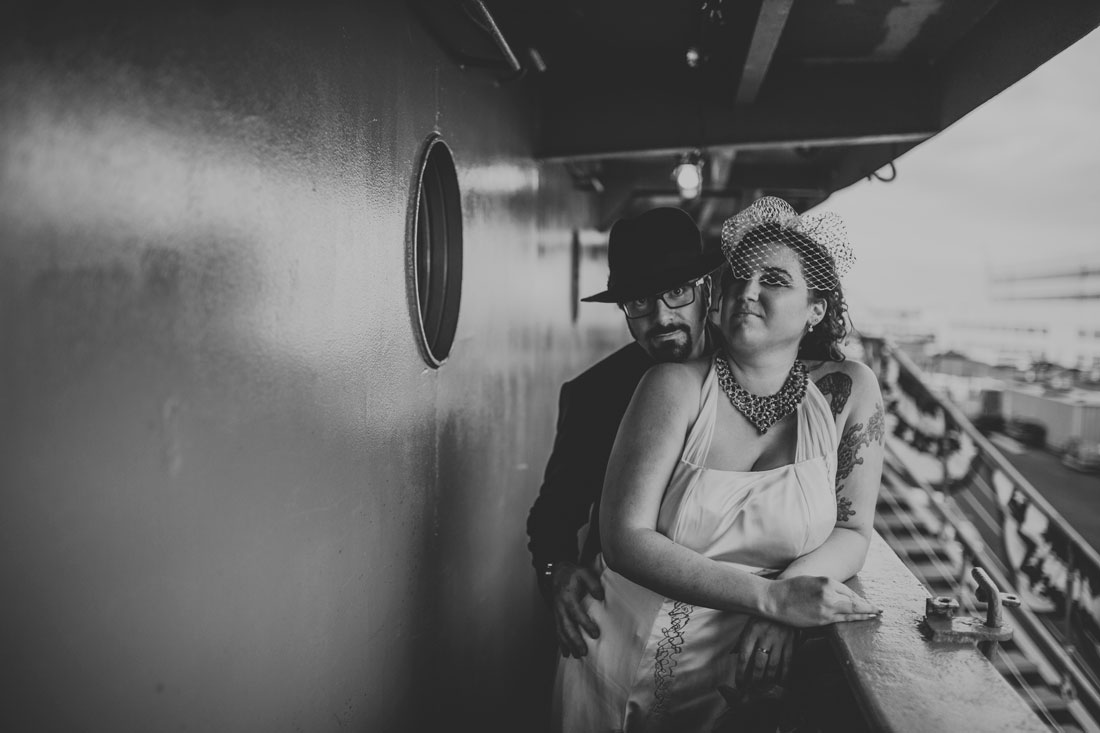 Adrienne + Jonathan
My partner and I LOVED working with Becca and having her at our wedding! We had a non-traditional wedding and ceremony on an old cargo ship, which provided some logistical challenges for all of our vendors, and Becca just dove right in and found joy and beauty in our unusual setting. She was so great at both formal and posed portraits, including working with our families, and at the more journalistic style during the ceremony and reception itself. Additionally, Becca was professional and supportive when speaking with us about what we wanted out of our photographs, including not being self conscious or concerned when I asked her about her experience photographing other fat and large brides. I would recommend Becca for any celebration or portrait photography. I treasure the pictures she shot for us.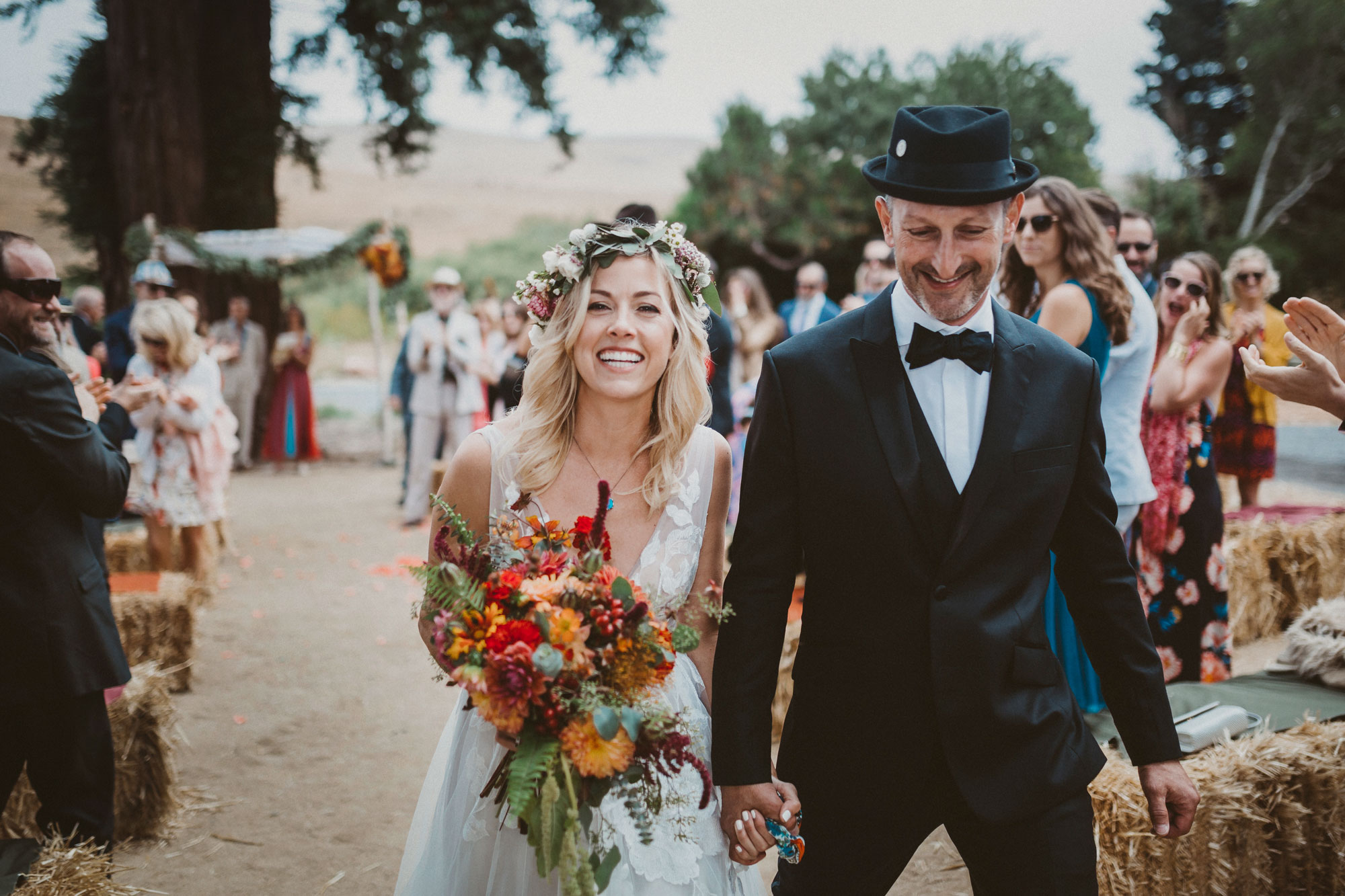 David + Joyce
My (now) wife and I hired Becca to shoot our wedding, and it was the best decision we made for the entire event. Becca's intuitive, natural process and style made each shoot (engagement, day of prep, 'first look', ceremony, friends and family, reception) easy, fun and playful. Her work truly captured us, looking relaxed and happy, having the best day of our lives. Her attention to every detail makes the pictures come alive. I cannot recommend Becca Henry Photography enough. You will not be disappointed! ~ David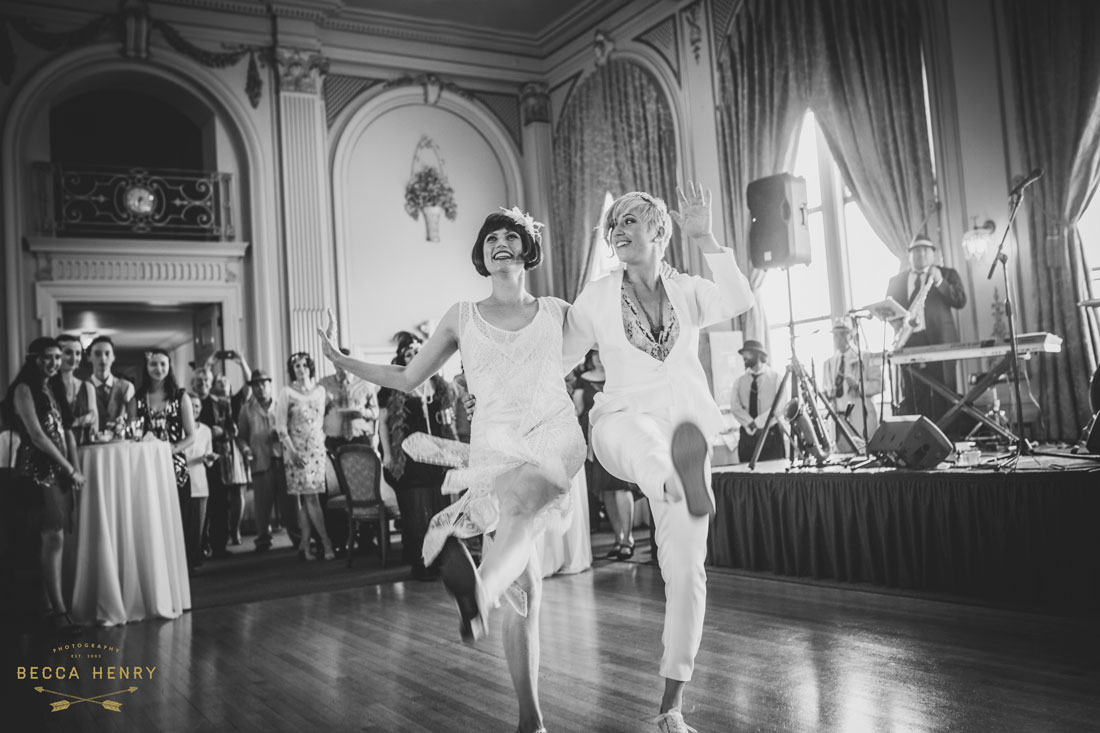 LoRee + Hannah
Becca Henry was the perfect match for our wedding photography needs. Not only are we thrilled with the captivating images, but we loved the entire process of working with her from start to finish. We chose to turn our ceremony into an immersive experience that took our guests back in time to the 1920s. The wedding was a Vaudeville Show that started the moment the guests arrived with performances throughout the reception. Becca was there at every moment and always found the perfect angle to capture the emotion, movement, and theatrics of our event. She was extremely generous with her time and truly engaged in our vision. It really felt like she was as excited as we were to be there! She knew the questions to ask to get the information she needed to catch every bit of our evening, and even had time to photograph each and every guest. In an unexpected bonus, her images were so awesome, one of them even ended up published on a wedding website! We are so happy we found her and hope to have a reason to hire her again soon. Hire Becca Henry!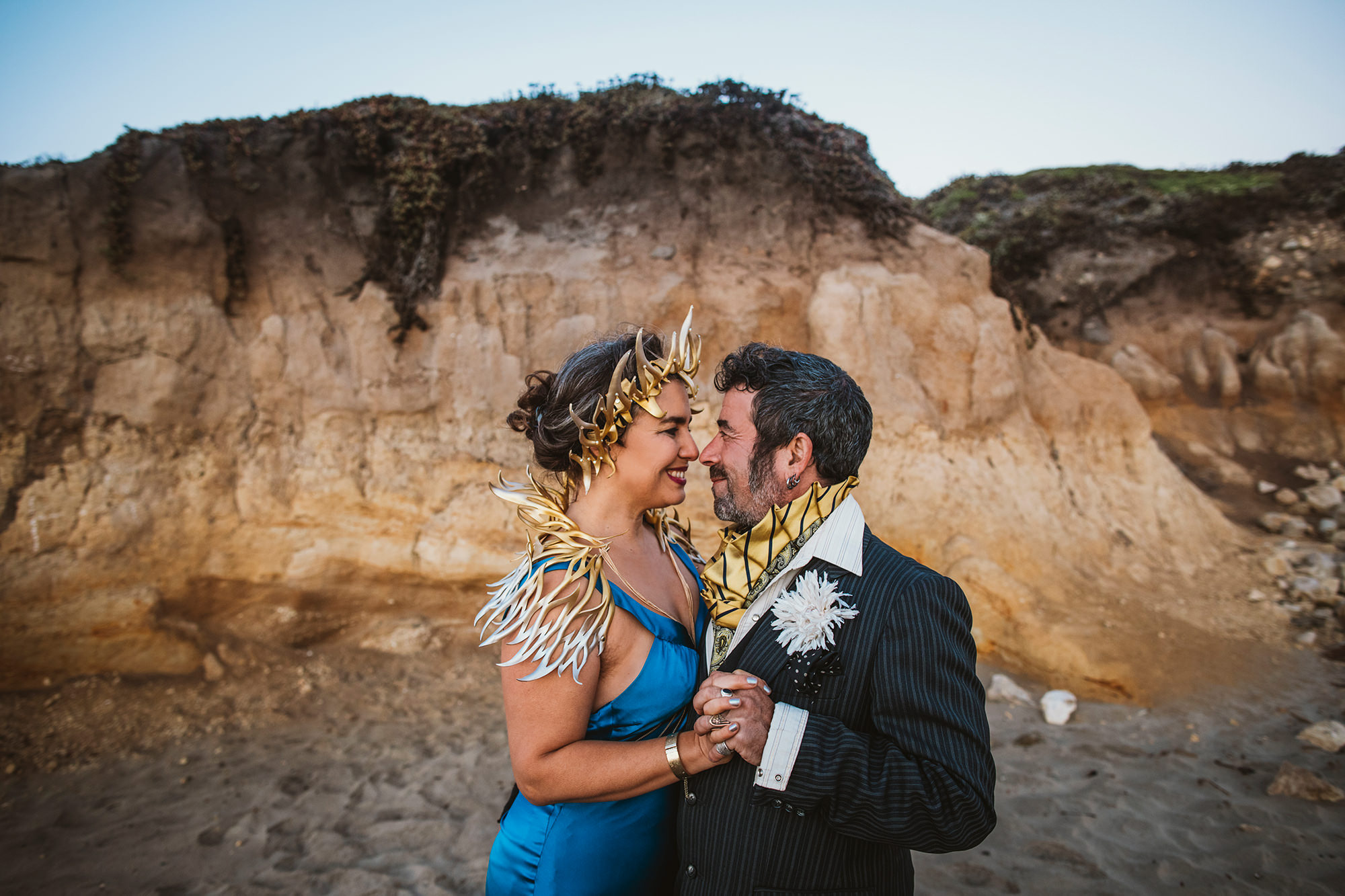 Nina+ JD
Becca took absolutely spectacular photos of our whole wedding experience - from an inspired beach shoot the day before where she found the most incredible light, to photos of us getting ready, the ceremony itself, and the celebration after. Not only was she incredibly easy to work with, but she arrived with a brilliant set of ideas, was a great communicator and worked with us to create photos that really captured us. She was absolutely professional but also had a wonderful sense of play and originality that made us feel at ease and created some really unique shots. We were truly blown away and touched by how vividly and perfectly she captured the beauty of our surroundings, our guests, the gorgeous array of food and all the expressions of love between us. Not only were we thrilled by these high quality images, our guests were all impressed by them and many have told us the photos perfectly captured the day. We will cherish these photos and memories forever, and would absolutely recommend Becca for any special occasion.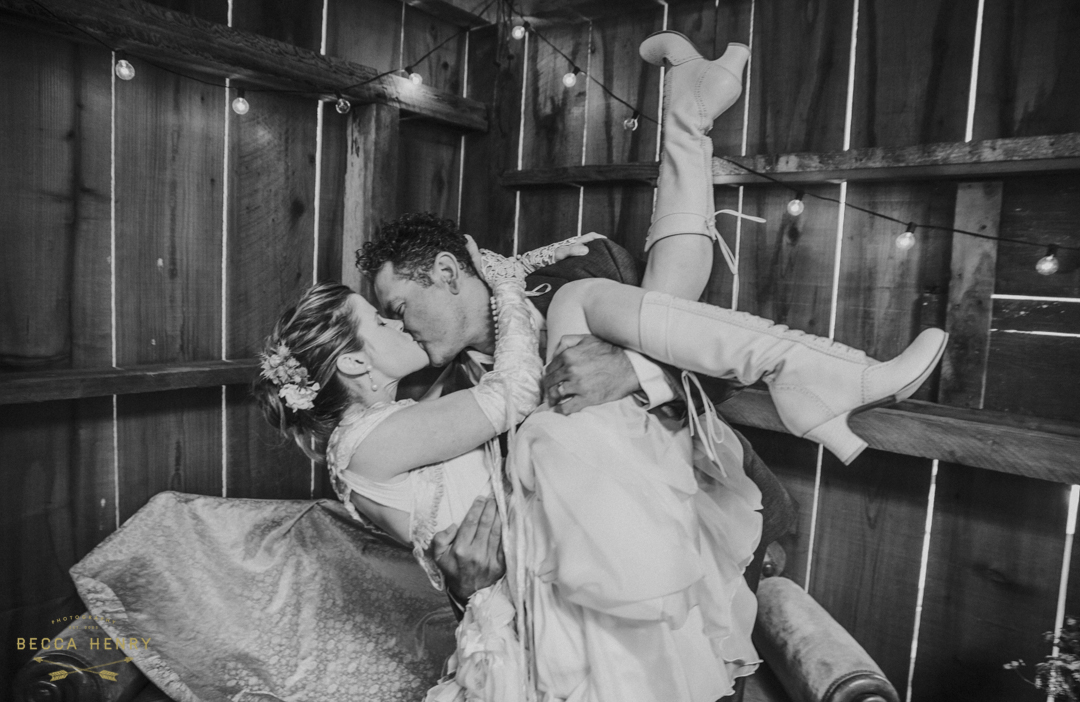 Kaki + Alex
Becca took absolutely spectacular photos of our wedding! We were truly blown away and touched by how vividly and perfectly she captured the beauty of our surroundings, our guests, and all the special moments of the day. We will cherish these photos and memories forever! We trusted Becca's vision from the beginning, and she will be the only photographer we work with for all life's major events. Every step of the way, working with her was a joy, from booking to final deliverables. Becca has a knack for easing an anxious bride's nerves and making us and our guests feel incredibly comfortable all day. He is both the life of the party and in the more intimate moments, like our first look, completely unnoticeable. Becca immediately understood the atmosphere and feeling we were going for with our wedding, and she captured it perfectly. Beyond her people skills, she is incredible passionate about creating the best work. Every single photo we have received has felt natural and organic while being astoundingly beautiful. I can't recommend Becca highly enough!